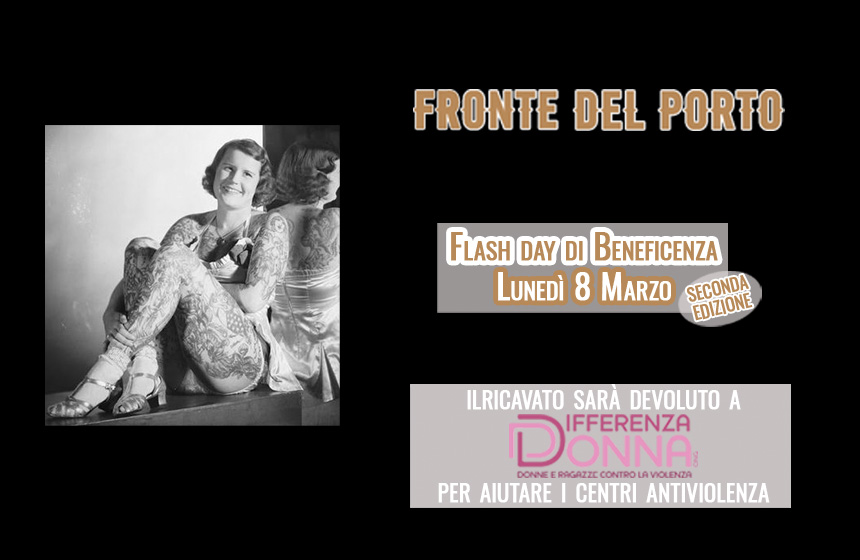 We love traditions and helping the causes we believe are important.
So we have decided to organize a second benefit walk-in on 8 March, women's day like we did last year. All the money we will get during the walk-in will be donated to the non profit organization Differenza Donna that has the goal of exposing, preventing and overcoming gender-based violence.
Due to the covid pandemic we cannot allow people to come without appointment. So to take part of this benefit and help in this donation you will need to follow these simple steps:
– Select one of the following schedule: 8 march at 11 AM, 2 PM or 5 PM. We will have only 5 simultaneously working stations
– Communicate the flash you want
– Don't come with a companion unless she or he wants to get tattooed as well and has booked a seat….together is better, isn't it??
– After the tattoo and the picture (we would like to take with you) we will kindly ask you to leave the shop to avoid gatherings
Prices of the flash will be 100 or 150€. Flash will be posted regularly and will be on the story highlights.
If you want to know more about Differenza Donna please visit the website https://www.differenzadonna.org/en /
Last year we have donated 1.250€ and we strongly want to donate more this year…can we do it? Your help will be crucial!