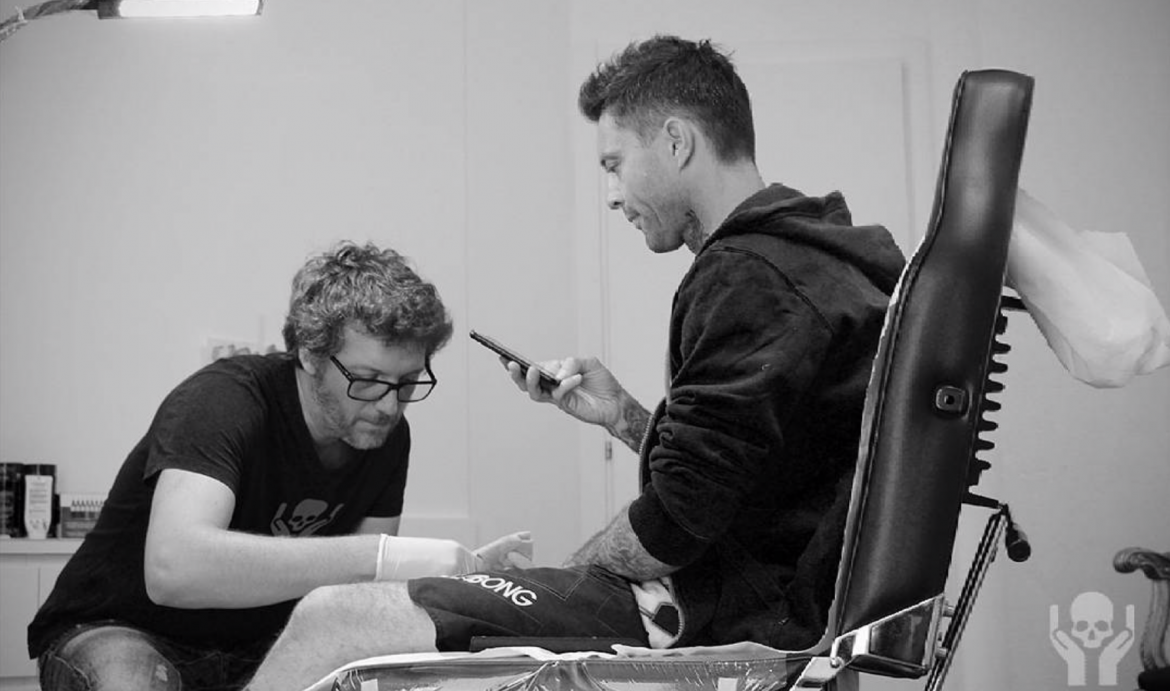 INTERVIEW WITH ANDREA MARAZZI
Today we are pleased to share Andrea Marazzi's interview. He has spent his professional life doing the architect and collaborating with many "Archistars" in Italy. Today he si also a professional tattooer at Fronte del Porto with many and many customers asking for his unique works.
How did you approach the world of tattooing, what has fascinated you?
The truth is that I approached the world of tattooing in a completely unexpected way. Saturated with the constant problems and limitations related to the architect's profession, I decided to approach the art world in an alternative way. Slowly I approached the world of tattooing first with a basic course and then with a three-year Master's course, and I have understood that I was every day  more and more interested in this type of artistic expression.
Remember the first tattoo you made?
The first tattoo is an inscription that I made myself referring to the path of Santiago de Campostela: "the path is the goal". Obviously it is not a beautiful tattoo but it is the first and for me it represents a lot, it represents a moment of change in my life.
What is your or your favorite styles and how has your way of tattooing evolved over the years?
My taste in tattooing is very much influenced by my artistic and architectural culture, always remaining fascinated by extremely clean and elegant lines. I tend to find interesting cues in every style but undoubtedly the ones that belong to me most is a free and fast language like the sketch.
What do you think about the world of tattoos today?
It is a profession in continuous and fast evolution. I like very much to observe and understand how illustration, graphics and contemporary art are contaminating and enriching the world of contemporary tattooing, giving life to new styles and food for thought.
At what point in your career did you join the Front of the Port family and what does it mean for you to work in this studio?
I joined Fronte del Porto following the International Master of Artistic Tattoo in 2016; in this master I met Fabio Onorini who invited me to join, first in the Korpus Domini studio and later in Fronte del Porto. Working in such a high level studio with many excellent tattooers, I have been able to refine my technique, evolve and have an international showcase.
What are your plans for next year?
Continue the path taken, improving every day to address the many issues I would like to explore and develop myself.
Do you have any other passion outside the world of tattoos?
I can't say that architecture is just a passion because it represents my second skin and I am very fascinated by the artistic world in all its forms, visual and sound; I am always struck by travelling because I can learn and bring together different traditions and experiences.